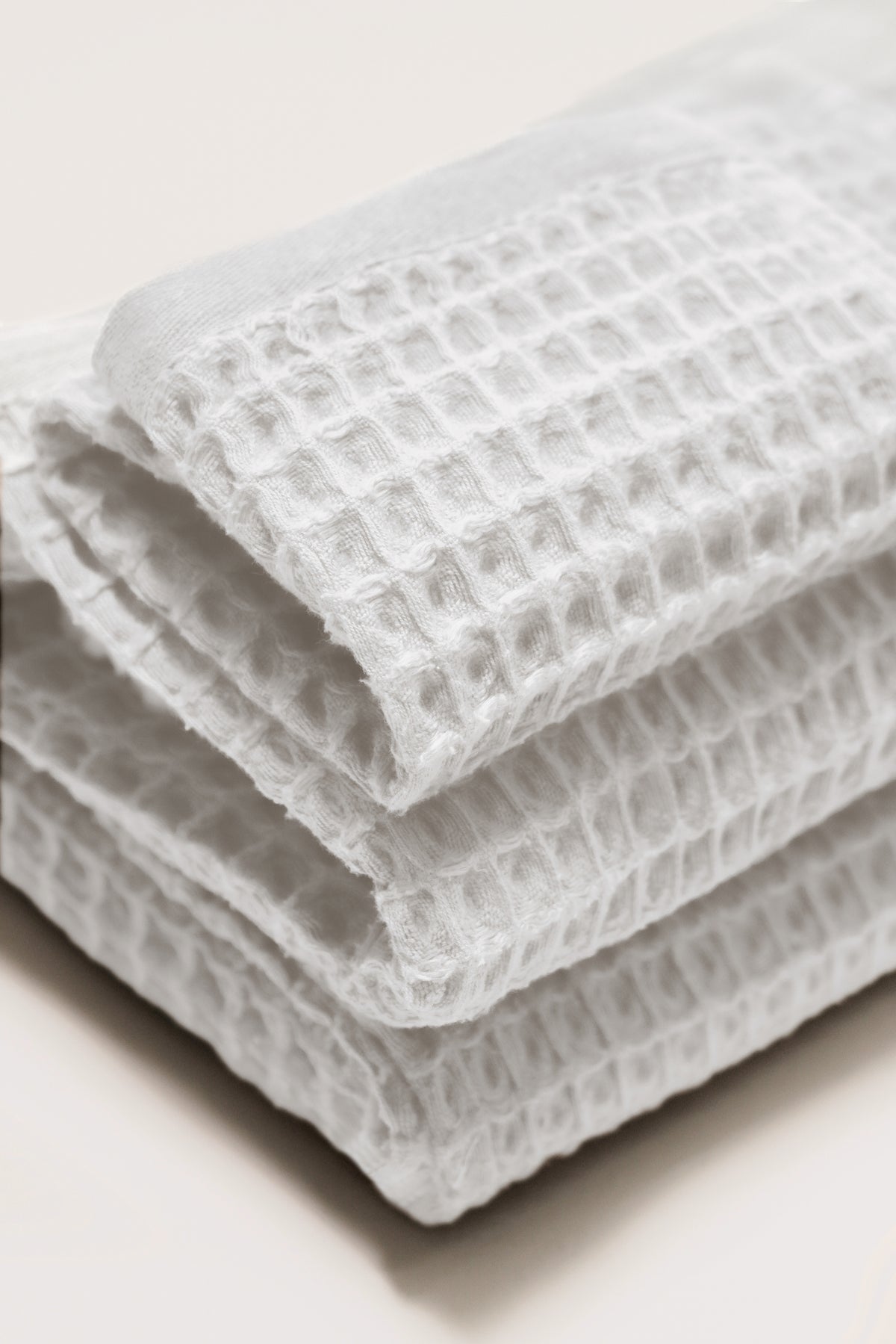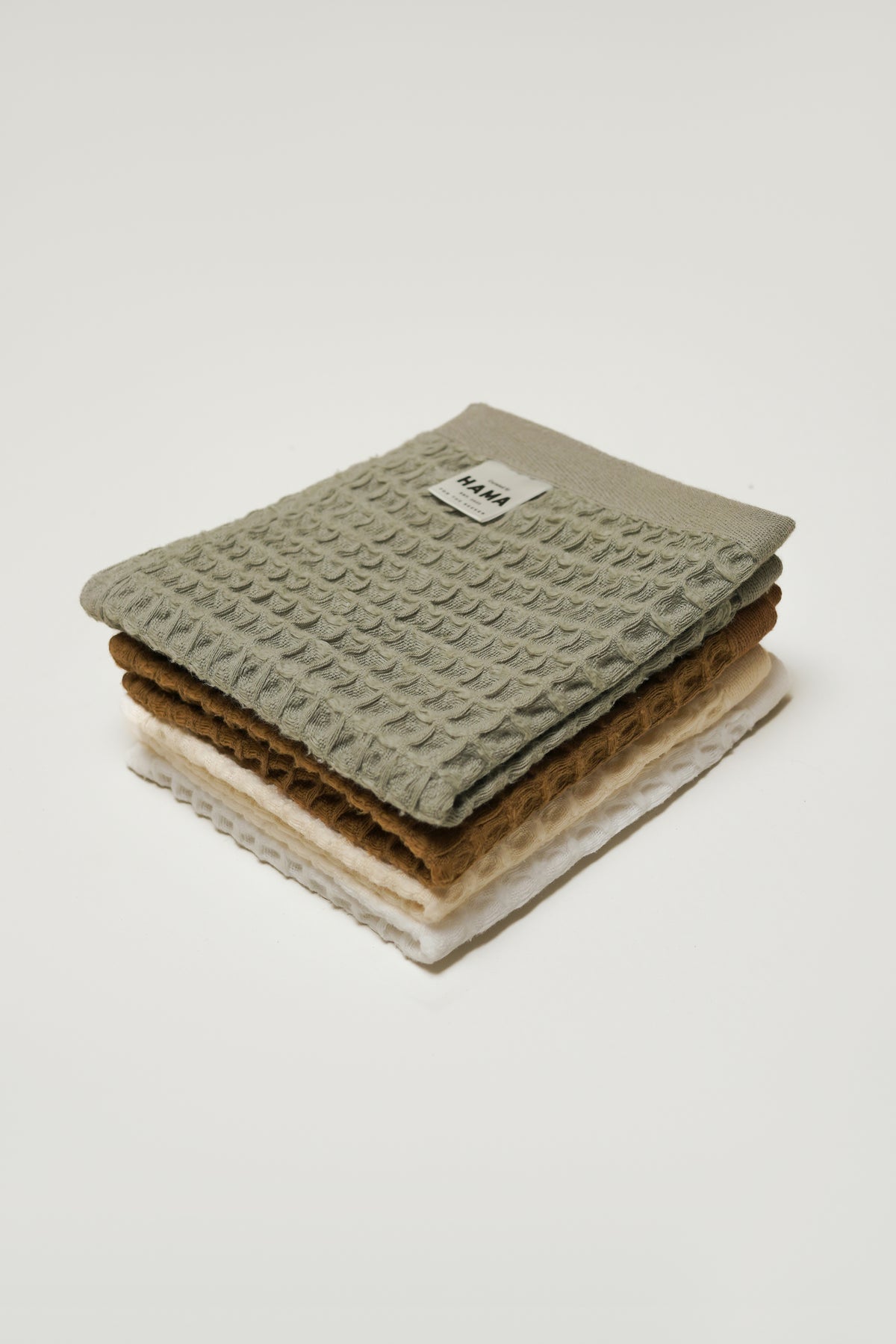 Nile, Waffle Cotton Face Cloth in White
We've been in love with waffle towels since we first came across them at a Japanese wellness retreat. Needless to say, we had to make our own. Lightweight yet incredibly absorbent at the same time, these towels feel as good as they look. 
Made from one hundred percent cotton with three hundred and fifteen grams per square meter. Oeko-Tek Certified. Designed in Williamsburg, for HAMA.